Company Profile.
NIMAI-RAMA is a boutique consulting firm drawing strength from NIMAI's strong presence and proven credentials in the GCC region specifically in UAE and RAMA's expertise in business process management, technology, and compliances.
Widening Nimai's vision "To be the Financial Consultant of choice by virtue of its superior service quality", in 2017 NIMAI-RAMA came into existence integrating RAMA's expertise & credentials on Business Consulting services. In the last 3 years, NIMAI-RAMA has established its strong base in UAE through its quality service delivery process & solution-oriented approach.
Leadership Team
The NIMAI-RAMA has a strong leadership team which includes RAMA Partners partnered with UAE Partners.
Capt. Sunil Saraf -Partner- NIRA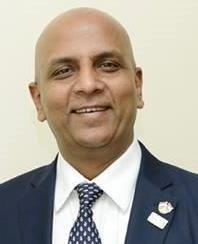 Strategic thinker with an entrepreneurial mindset clear vision and deep passion.Capt. Sunil has cross-functional experience of 23 years in the Indian Army, Senior Strategic corporate positions in International Trade, Finance, Real Estate &Investment advisory in India, Africa, and UAE.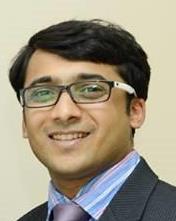 CA Pankaj Mundra-Partner- NIRA
He has 16 years of experience in Negotiating & Re-structuring Financing for Corporates, Structuring Trade Finance deals for importers & exporters globally from Global Financial Institutions. RepresentsNimai at International Trade and Forfaiting Association (ITFA) and has been awarded as the Champion Consultant at the SME World Summit 2014.
CA Nisarg Dugad- Partner- NIRA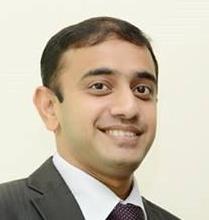 Nisarg has more than 16 years of diverse experience in the field of finance & has worked with PWC, KPMG, Nestle & Emirates Invt. He has been advising clients on raising debt, capital, restructuring, and M&A transactions.
NIMAI-RAMA's achievements in last 3 Year+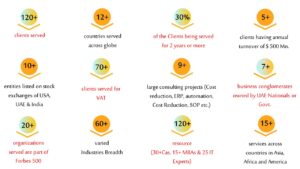 Service Verticals
NIMAI-RAMA is a team of 100+ resources including CA, MBA, ERP Professional, and Analyst working under the direction of the senior management and partners. We strive to serve our client on multiple fortes of services mainly classified into Three Areas
Business Process Management
Evaluate (Critical Process Review, Risk Assessment / GAP Analysis, Management Audits)
Build (SOPs, Risk & Controls Matrix, Internal Controls Framework, CCM, ERM, etc.)
Strengthen (Cost Optimization, Profit Improvement Studies, Increase Process Efficiencies – Time/Cost)
Automate (Digital Transformation using ERP, BI, RPA, IoT, IIoT, Data Analytics, etc.)
Improve (Assist in Implementing Recommendations & Establishing Framework for Periodic Reviews)
Outsource Business Process on models like Build Own Operate (BOO) and Build Own Transfer (BOT)
Technology
Microsoft Partner to implement, upgrade, manage & support MS products like Dynamics 365 (Business Central, AX, Navision, CRM, Power BI, etc.)
Partners with product companies to manage functions like MIS Reporting, Mgt. Dashboards, HR, Automated AP, AR, Reconciliations, etc.
ERP Consulting to identify apt ERP Product & Implementation Partner, Review existing ERP to Enhance Utilization, Integrate with other software, etc.
ERP Project Management preparing Functional Requirement Documents (FRDs), Perform UAT, etc.
Process Automation Solutions using Emerging Technologies like Robotic Process Automation, IoT, IIoT, etc.
Compliance
Indirect Tax Compliance in UAE and India (GST and UAE VAT)
Direct Tax and Corporate compliance in India (Income tax, ROC filing, returns & assessment)
Structuring of Business Transactions
Assistance in Accounting and Audits
GCC Compliance like ESR, UBO, Excise, etc.
Transaction advisory and due diligence
Fraud Risk Management and investigation
Why NIMAI-RAMA?
Our Propriety Approach enables us to work closely with Top Management across industry and geographical sectors.
Focused on Solutions, believe in practically implementable solutions and partnering in implementation to achieve desired results.
Comprehensive Exposure and skills to work with mid-size growing organizations and large established multinationals (MNCs
Direct Involvement of Partners, our service delivery process requires Partners to actively involved in the execution process & not limited to monitoring
Balanced Service Delivery process combining commercial prudence with global best practices and control environment
Dedicated Expert Teams in Risk & Business Advisory, Process & Systems (ERP) Consulting, Tax & Transactions Structuring.
For more info, you can reach us at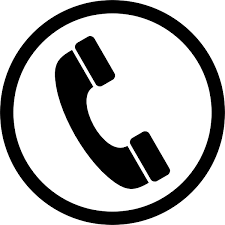 Pankaj Mundra : +971 50 856 0769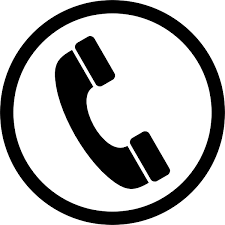 Kapil Bansal : +971 50 359 2865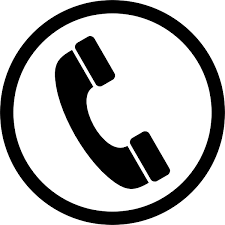 Dipesh Chordiya :+971 54 380 1743